Wilson, once a giant in the golf industry has been through a lot over the last 20+ years. When I was growing up in the 80s, Wilson along with MacGregor, and Ben Hogan were the irons to have. In fact my first set of Irons were a set of Wilson 1200 Jrs back in the 80s. What was cool when you were a kid always holds a spot in your heart, particularly when you get older. I have been tempted to go back, particularly with a set of Ci5s back in 2009, but never took the leap. They make really good looking clubs, particularly their blades and player distance irons. While you don't see a bunch of Wilson's out in the wild, they have maintained a presence on tour, including major winners Padraig Harrington and Gary Woodland. So needless to say, when I was approached with the opportunity to test out the new D7 Forged Irons, I jumped at the chance.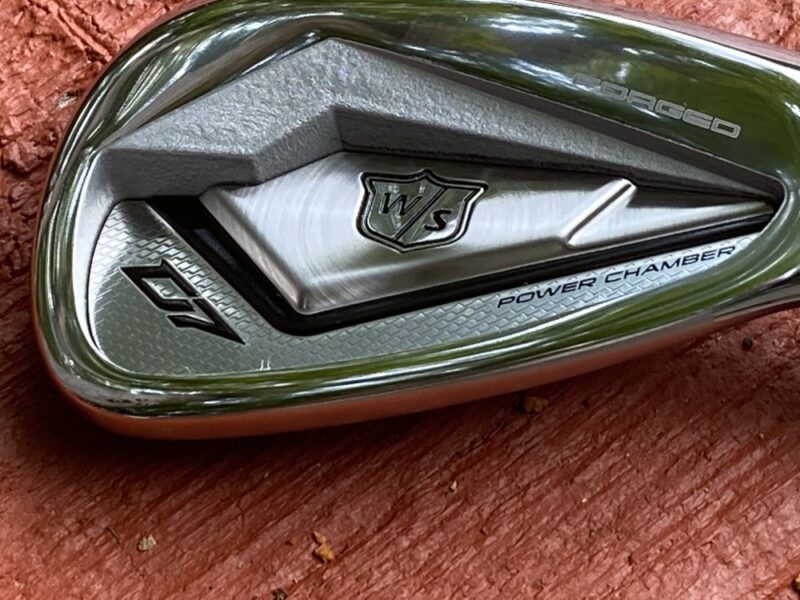 What is the D7 forged and how does it fit within Wilson's current offerings? For the last few years, Wilson had a "F" (feel), "C" (Control) and "D" classification. Last year Wilson released the D7, and followed up this year with the D7 Forged. The "D" irons have been more of a game improvement iron. Rather than being a replacement for the D7, the D7 Forged seems to fit in the Players Distance category where distance and control are at a premium over forgiveness to appeal to better players who want distance, and players using game improvement clubs who want a sleeker profile in an iron. In some respects, the D7 forged bridges the gap between the D and C classifications. While the forgiveness of the D7 is adequate, it is not a Game Improvement iron like the D7. The D7 forged is a workable, long, and somewhat forgiving iron similar to other manufacturer offerings in this category.
Similar to a lot of newer irons, the lofts are aggressive compared to traditional lofts. The PW is 44 compared to a traditional 48 degrees, the 7 iron is 30.5, and the 5 iron is 24.5, so in terms of loft, the D7s are lower lofted to promote more distance, not unlike offerings in this category from other manufacturers.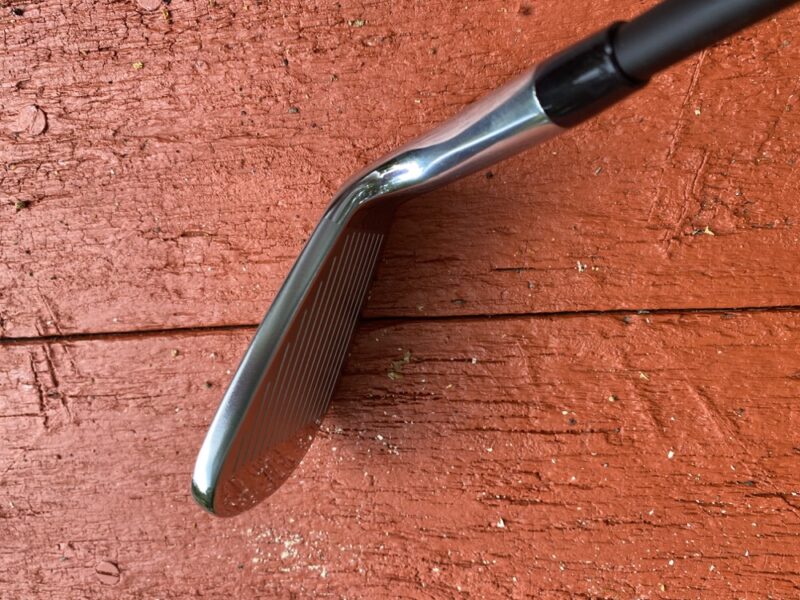 Let's start with a look at the technology. Wilson uses "Power Holes" and "Power Face Technology" From their website, "Power Hole placement has been optimized for the forged heads, increasing face deflection and contact time between the ball and the face of the iron for more efficient energy return, enhanced ball speed and greater distance." The Power Face Technology "fills the Power Holes as well as the entire chamber behind the face, resulting in reduced vibration for incredible sound and feel." In laymans terms, the Power holes allow a thin face to flex increasing ball speed, while the Power Face fills the holes with urethane to improve feel by dampening vibration and a more pleasing sound.
The D7 is a forged club using Forged 8620 Carbon Steel Cavity Construction which provides the feel of a forged iron with the distance properties we have come to expect with modern clubs, meaning you get the traditional looks and feel of a forged iron with the distance associated with the longest of modern irons.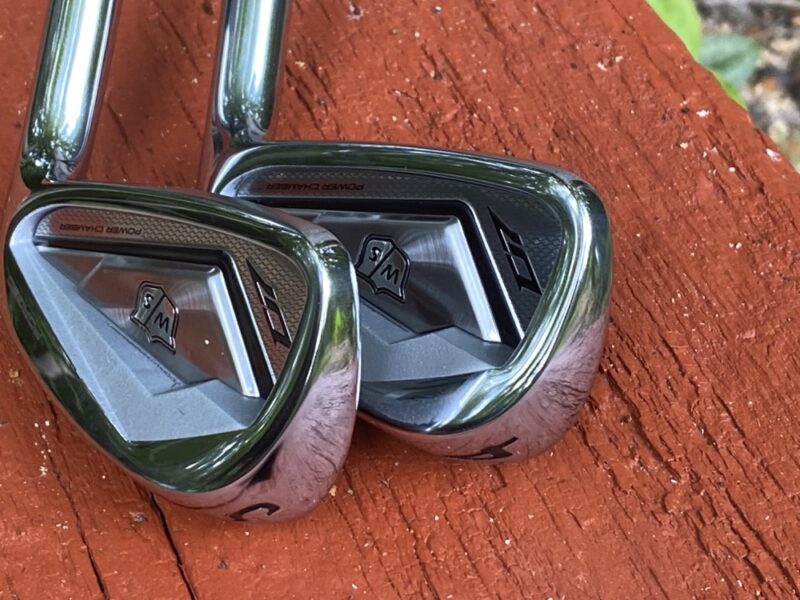 For my test set, I requested the graphite shafts. After a back injury a few years ago sapped a good bit of speed from my swing, I have been using graphite shafts to help me maintain a decent swing speed. The standard Graphite shafts in the D7 Forged are True Temper Catalyst 80 shafts. These shafts are meant to replicate many of the properties of steel shafts in a way that other graphite shafts do not. They are meant to "maximize distance and control while providing the benefits of a graphite design." True Temper employs Iso-6 material to achieve these ends. Based on my experience with them, they do have a similar feel to a steel shaft, particularly when you take a divot. The R flex is 5.5 which is a Regular plus flex. The standard steel shaft is a KBS $ Taper Lite, a quality shaft in its own right.
If you are interested in custom shafts, length, lie, and/or loft, Wilson has a lot of options for you in their Custom shop for a fee depending on what you want. Their custom options are similar to what other manufacturers offer and the cost is well within the norm of what you see from other manufactures.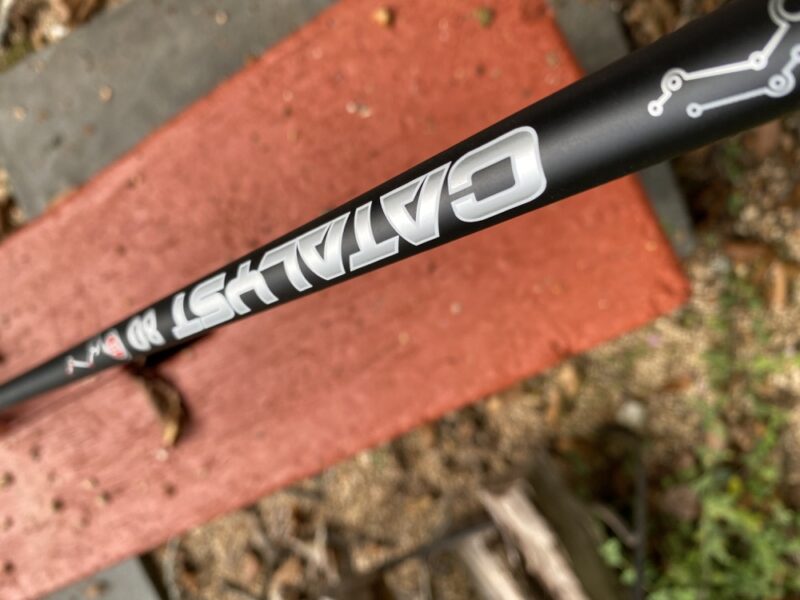 Let's talk about cost. The Wilson D7 Forged irons retail for $899 for Steel shafts, and $999 for Graphite. Similar clubs in this category cost upwards of $1400, so the D7s represent tremendous value. Wilson was also kind enough to offer Three Guys Golf readers a 15% discount code (WilsonGolf15-0), making them even a better value than they already are.
These clubs are gorgeous. The look is understated and classic, there are no loud colors, no weird graphics, it looks like a classic iron as good as anything put out by Titleist, Callaway, Mizuno, or Ping . It looks like a players club with a thin topline.If I was to name the clubs after a movie star, I would call them Gwenyth Paltrow, a timeless beauty and full of class. They look great in my bag. Unlike many clubs on the market, with louder and more colorful graphics, the D7 Forged will look good years from now.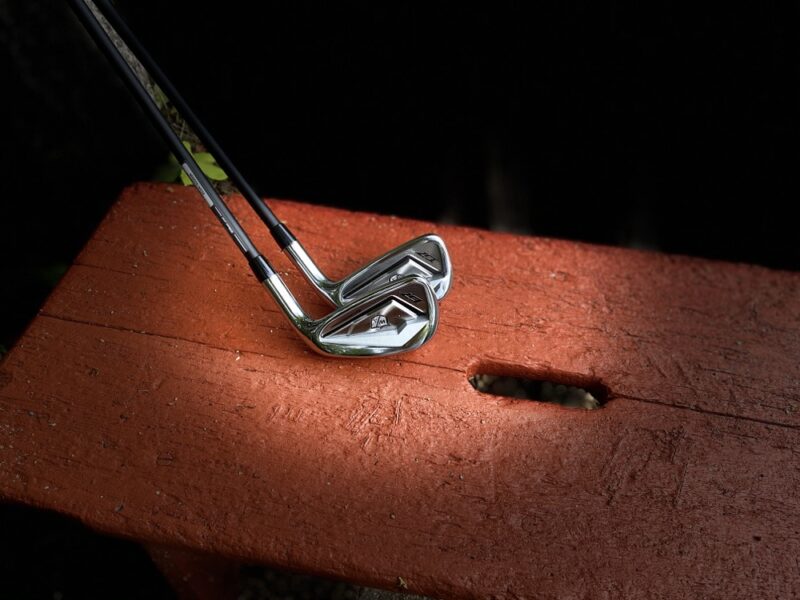 I have been playing Callaway Rogue Xs for the last 2 seasons, they are super light and go a long ways. The Wilson D7 Forged looks more like a players club and is a bit heavier mainly due to the 80g shafts compared to the 55g shafts I am currently using.
My interest in these clubs stems from a want to return to a more classic profile similar to the clubs I played prior to the Rogues. The question in my mind is whether I am good enough (HC floats between around 14) to game a set of players distance irons.
The first range session was a disaster. I didn't have a great swing that day with my current gamers or the Wilson. The gentleman who showed up about 2 minutes into my range session and spent the next 30 minutes having a conversation on his phone didn't help matters. I intended to get out to the range again that week, but work and weather didn't allow that to happen. I took the 5, 7, 9, and PW to Hyland Golf Club in Southern Pines along for a round to get an on course feel for how they play, particularly off of uneven lies.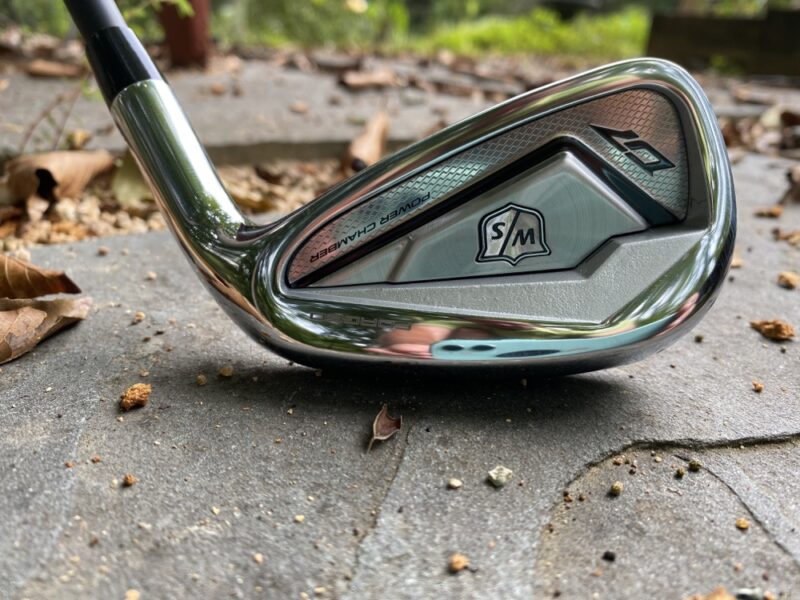 On the 3rd tee, I hit my current 5 iron and the Wilson 5 iron. The D7 provided the better of the 2 shots landing 175 yards away in the middle of the green, while my gamer went 10 yards right of the green. Throughout the round I hit both clubs when I had a 5, 7, 9, or PW. Distance wise, they were similar. Feel wise, the D7 was far superior. You can feel the clubhead in a way that you just cannot with a standard game improvement iron. If you make a good swing, you will be rewarded with the feel of a good swing, when you don't you will have a harsh feel (though not the harsh feel of blades, but a harsher feel than a pure swing). While the D7 has less offset, I found that my miss was a few yards left instead of the expected right miss (my standard miss). One of my playing partners who is a 4 HC with a very high swing speed hit a few balls as well. He was really impressed with the looks, feel, carry, and ball flight from the D7s.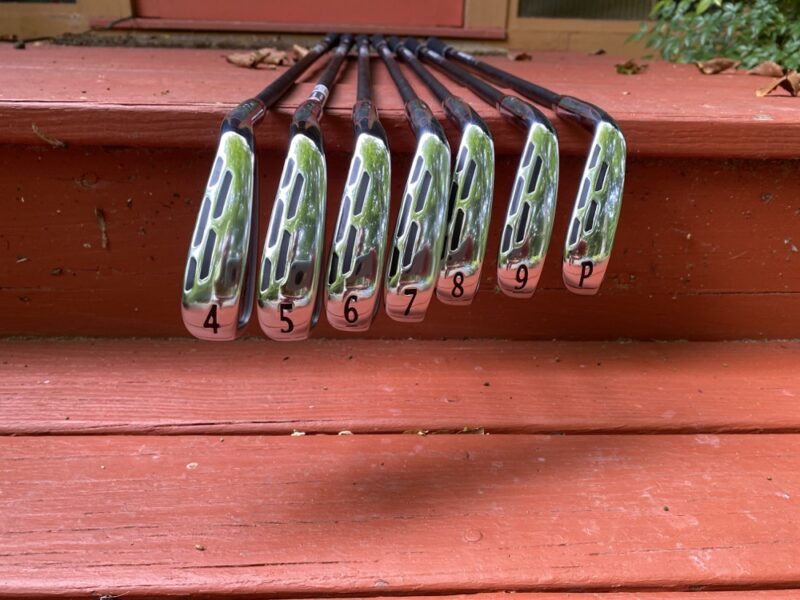 Range sessions afterwards confirmed that the D7s are a good fit for me. One thing I noticed is that they forced me to be more conscious of my swing path, because I couldn't get away with the swing mistakes my current gamers allow me to get away with. While some may take this as they are hard to hit, I would argue they force you to be a better player, because bad swings will get punished, in my case with the ball going short and right. Focusing on turning around my back leg and not swaying equates to more consistency and power, both with the D7s and my current gamers.
The biggest revelation from the round was how easy these clubs were to hit. Contact was pure, the ball rocketed off the face, and as indicated earlier distance was the same as my current gamers. Despite being initially intimidated by the thin topline and lack of offset, I felt very comfortable over the ball and prefer the look to my Game Improvement irons.
The benefit of the feedback you get on the D7s is that you know when you made a good swing versus not quite knowing with a game improvement iron. If you want to get better overall, the benefit of using a club like the D7 is the feedback you will get.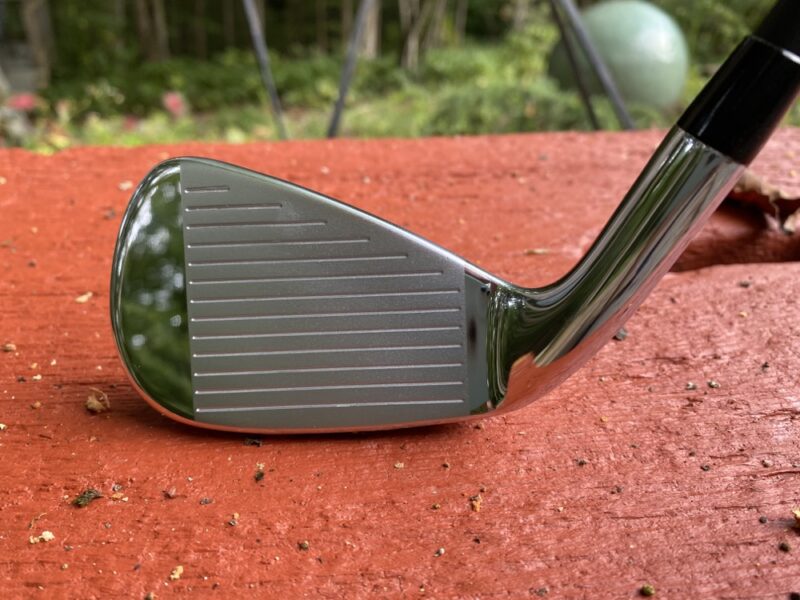 After the first range session, the chances of me replacing my current gamers with the D7 was slim to none. After a few more range sessions where I increased my comfort with the topline and the feel, I am leaning towards replacing my gamers with the D7s.
If you are in the market for a players distance iron, you would be well served to make sure to try the D7s.
Discount Code: WilsonGolf15-0
*This code is good for all full priced golf items, including custom. Outlet Items are excluded. Code is good until 12/30/2020.