As a frequent walker, I am always on the lookout for a high end pushcart. While I am a big fan of Sun Mountain and Clickgear, I am very intrigued by the new Walker Trolley. The look of these pushcarts is sophisticated and belying by its outwardly streamlined, minimalist appearance. Their mission is simple: make walking golf cool, again.
For golfers who like to hit the open road, a convenient one-fold handle makes collapsing and unfolding the trolley easier than any other push cart on the market. A central hub enables the handle and legs to bend on two separate axes for a compact fold.
Premium materials – including aluminum, waxed canvas and handcrafted leather – create a unique, elegant appearance that wouldn't be out of place on the great links courses of Scotland during the time of Old and Young Tom Morris.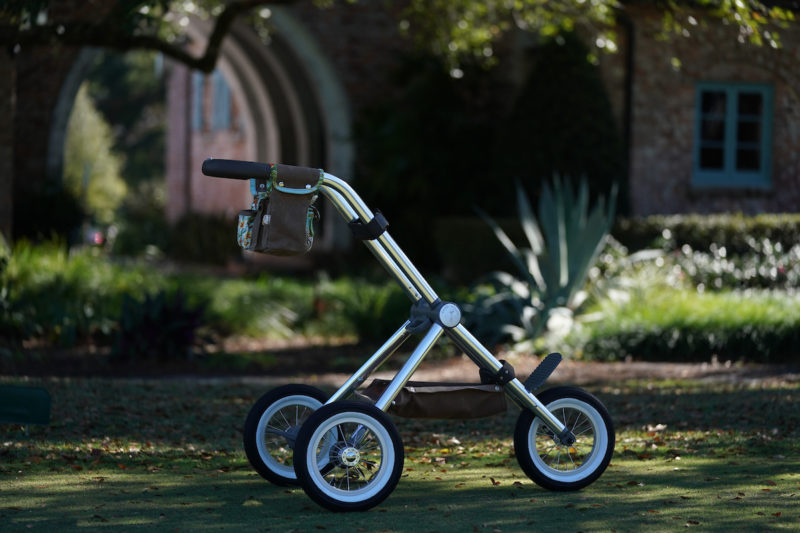 The storage unit, made of water-resistant waxed canvas, provides an endless number of ways for golfers to customize their trolley.
Walker Trolleys Cape model will be available this spring, and a limited number of push carts will be available for preorder for $399 at www.walkertrolleys.com.